Meet Dr Eric Zatkin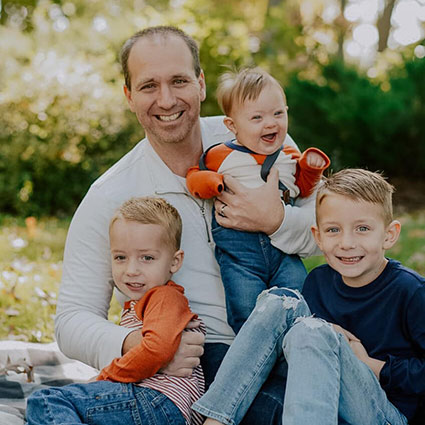 Dr. Zatkin was born and raised in Farmington Hills Michigan, graduated from Harrison High School and Adrian College before attending Life University to obtain his Degree of Chiropractic. He has been in practice in Farmington Hills and Ann Arbor since June of 2013. He is certified in Applied Kinesiology, a diagnostic method of evaluating the body through muscle testing and various challenges to determine where, when, and how to apply treatment to the body to allow the body to heal and perform at optimum function.
Experience with High Level Athletes
Dr. Zatkin has worked with and continues to work with high level athletes to help improve their function on and off the playing field, whether that be golf course, baseball field, hockey rink, soccer field, basketball court, etc. Dr. Zatkin's knowledge of how the body functions and moves allows him to use the proper therapies, exercises, stretches, and activities to keep Holistic Healing and Chiropractic Center patients on the field and functioning as well as possible.
OUR SERVICES »

Get Started Today
With his TPI certification, Dr Eric looks forward to working with you to help improve your flexibility, strength, and movement patterns to allow you to keep playing pain-free. Contact Holistic Healing and Chiropractic Center today!
---
Dr Eric Zatkin | (734) 369-2032