Massage Therapy in Ann Arbor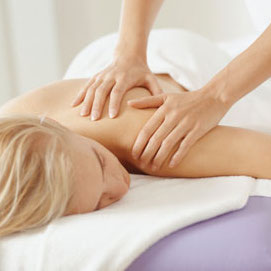 Do you suffer from headaches, migraines, pain in the back, shoulder, elbow or pregnancy-related concerns? All these and more can respond extremely well to healing, relaxing massage therapy.
There are several benefits you can receive from relaxing massages:
Eases digestive troubles
Eliminates excess fluid retention
Improves posture
Promotes general relaxation
Relieves pain in joints and muscles
Restores balance to body and mind
Combining Solutions for Greater Results
Two Ann Arbor massage therapists are on staff at Holistic Healing and Chiropractic Center, ensuring that someone is always there to address your concerns. It is particularly effective when combined with chiropractic care or acupuncture, restoring your mobility and giving you back your full function quickly. Plus, it feels incredible!
Get immediate attention with a same-day appointment. We offer on-site X-rays and accept your insurance! Contact us today to find out how we may be able to help you.
---
Massage in Ann Arbor | (734) 369-2032