New Patients at
Holistic Healing and Chiropractic Center
From the moment you enter Holistic Healing and Chiropractic Center, you'll feel relaxed and comfortable. Our front desk staff is ready to greet you, and ask you to sign in before giving you the necessary new patient paperwork.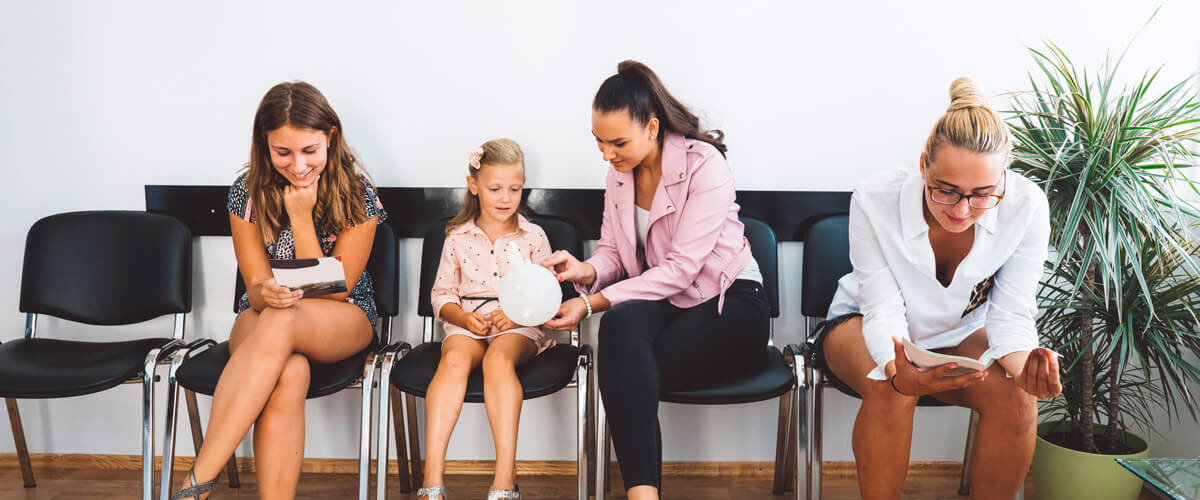 Getting Started
We invite you to have a seat in our welcoming reception area. You can take in the scents of the essential oils we have diffusing and watch the informative videos about Nutrition Response Testing®. Some of our patients choose to visit us only to have this testing done, while others see us for chiropractic care, or massage therapy. You are free to choose any one modality, or a combination of as many therapies as you'd like to achieve the best possible health.
To begin your chiropractic visit, you'll be taken on a tour of the office. Then, you'll go into a private room for an examination with Dr. Sarah. We'll usually take X-rays unless otherwise indicated. Your findings will be reviewed right away, and you'll receive your first adjustment. This appointment takes about an hour.
Your second appointment will be scheduled for about a week later. We'll have you watch a short video before going over your X-rays, giving you a report of our findings. Based on how you responded to your first adjustment and what your X-ray results were, we'll create a care plan tailored to you. We may recommend that you receive Nutrition Response Testing® when appropriate. From this point on, you'll see us weekly, biweekly or monthly for chiropractic visits, depending on your particular situation. This visit takes about 30 minutes.
If you saw us to receive Nutrition Response Testing®, we'll go over the results from your first visit and formulate a plan to help you improve your health. This appointment also takes about 30 minutes.
Subsequent visits will take only about 10 minutes unless a new injury or sickness occurs. With each appointment, we're trying to make changes that allow your body to heal and function the way it was meant to. Chiropractic care is a part of a healthy lifestyle just like working out and eating the right foods. Once you begin, you may choose to continue it as a part of a natural, holistic lifestyle.
Offering Free Evening Talks
Chiropractic and Nutrition Response Testing® can have an incredible effect on your health. Whatever your condition is, our natural health care may be able to provide numerous benefits. Once a week, we welcome you to attend an evening talk to learn more about what we do.
Contact us today to find schedule your appointment! Our helpful team is ready to help you, and you can use your insurance coverage for your visits. We accept Aetna®, Blue Cross® Blue Shield® and United Healthcare®.
---
New Patients at Holistic Healing and Chiropractic Center | (734) 369-2032